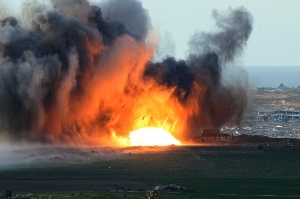 Earth: Sister, humans are worrying me.
Moon: I know, I have been following their evolution.
Earth: I would like to help.
Moon: Just let them evolve a little longer.
Earth: But I don't want to let them go.
Moon: You know, my dear, I wonder if they deserve you.
Picture by Boston.com.
Talk between Earth and Moon, idea by G. Leopardi, Le Operette Morali.
---